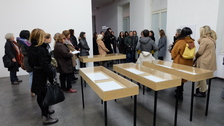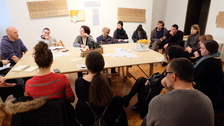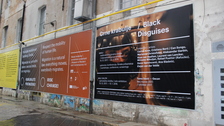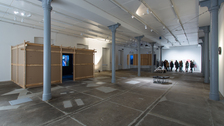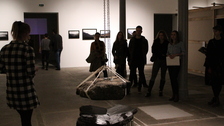 Priorities
- Transnational mobility
- Audience development
- Capacity building: Digital shift, Training and education
Project description
RISK CHANGE is a project co-financed by EU program – Creative Europe. During four years the project is going to work on creating, connecting, comparing, and promoting of European contemporary interdisciplinary arts connected with social studies, applied sciences and migrations. The goal is building of networks and inter-connectedness between migrants and local residents, striveing towards integration of cultural diversity connected with contemporary processes of migrations and constant social and cultural change in 21st century. The project will try to build new practices aimed at the inclusion of audience in the creative processes. Mentioned goals will be realized through organization and starting of art residencies, conferences, symposiums, workshops, exhibitions, open labs, mobile application, and throughout the establishing of new cultural networks.
Project objective
Strategic objectives of the project are transnational mobility of experts/artists/productions in EU and wider, as well as consolidation of active participation of different target audiences, especially through connection of migrants and local residents. This will be achieved by strengthening active interest in public issues of future social structure, sciences, technology. One of the main goals of the project is also development of an innovative augmented reality mobile application strongly connected to builiding the audience.
Gained experience
During the implementation of the project, we gained the experience of quality and intensive cooperation with a large number of international partners and artists through setting up of group international exhibitions, as well as specific educational activities. We have developed a network of external associates and partners primarily in a national context that has proven to be very fruitful and important in terms of public development and concrete engagement with migration / minority groups in focus. In the context of audience development, we gained new experiences for the first time within the museum in terms of an intensive field research among members of the minority communities in Rijeka, which warned us of numerous problems regarding the involvement of these actors in the local cultural and social activities. This research also offered us new frames which we aim to develop so that collaboration between the audience and the museum is as effective as possible.