Community as Opportunity. The Creative Archives' and Users' Network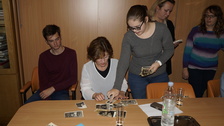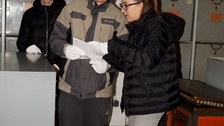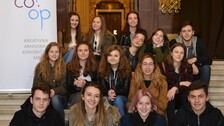 Priorities
- Audience development
- Capacity building: Digital shift, Training and Education
Project description
This project emerged from the tendency to link creators of the history with the cultural heritage institutions and to build awareness in the individual about the preservation and the value of the cultural heritage. The project activities (such as: "Bring your history"-days - Topotheque, MOMathons, MOMschools, Adventure in Archives) are tailored to tighten together community with archives.
Project objective
The strengthening cooperation between archival institutions, educational institutions and interested public. The bridging of institutions and their users on national and on an international level by using internationally accessible infrastructures (portals: Topotheque, Monasterium).
Gained experience
Although Croatian State Archives have fostered cooperation with eduactional institutions for years, this project revealed that new opportunities for this cooperation exist. Archives offered elementary and high-schools cooperation in this project through two activities: Topotheque and Adventure in Archives. Schools, according to their possibilities and tendency of their pupils, chose one or both of the activities. The experience gained by this kind of cooperation will direct further pedagogical activities of CSA in the coming years.