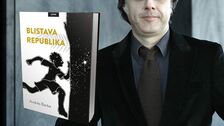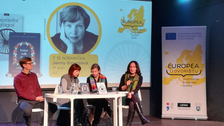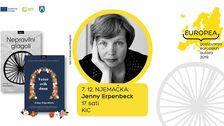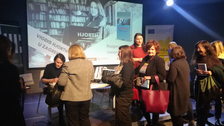 Priorities
- transnational mobility
Project description
The project consists of a selection of 9 literary works by European authors to be translated into Croatian language. The selection is based on the following criteria: literary quality that would allow circulation of high-quality literary works between domicile countries of the authors and Croatian public and literary awards the proposed authors were awarded. Special regard was given to European Union Prize for Literature as well as other significant literary awards, such as the Nobel Prize in literature (D. Fo), South Bank Sky Arts Award for Literature, and the Encore Award  (S. Sahota), Premio Herralde (A. Barba), Independent Foreign Fiction Prize and the Hans Fallada Prize (J. Erpenbeck), Montana Literary Award and Kultur Bornholms Literary Award (B. Rasmussen), August Prize and Svenska Dagbladet Literary Prize (L. Andersson), Premio Mondello (I. Scego), Lithuanian Writer's Union First Book Prize (L. S. Černiauskaitė) and the Norwegian Booksellers Award and The Norwegian Critics Award (V. Hjorth). All of the authors presented in this project have been recognized in and outside their countries as most distinguished literary representatives of their generation and   often as heralds of new tendencies in European literature.
We have published the following books:
ADUA, PAPINA KĆI, KOŽA JE OLASTIČNA FUTROLA ZA CIJELO TIJELO, NASLJEDSTVO, VEČER SVIH DANA,  DISANJE U MRAMOR, GODINA IZBJEGLIH, BLISTAVA REPUBLIKA i NAMJERNO ZANEMARIVANJE.
Project objective
We were concentrated on the cultural and intellectual aspects of the proposed books with the aim of promoting the circulation of the European literary works by introducing to  the Croatian reading public other cultures and thereby helping them learn about common European heritage.
Gained experience
This project was supposed to be completed by the end of March 2020, but due to the situation with the corona epidemics , it was abruptly terminated and we asked EACEA  to extend the deadline. All books have been submitted and published, but we have not been able to fully implement all promotional activities, such as guest appearances, book presentations, etc. Out of the planned 5 guest appearances, only three were realized. As soon as the  extraordinary circumstances come to an end, we plan to realize the rest of the promotional activities.The experience so far has been more than positive, as the guest appearances of our authors at the Ljevak-Europe Festival have been well attended and very well covered by the media.