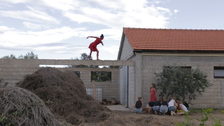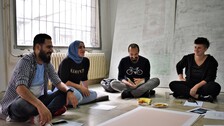 Priorities
- Transnational mobility
- Audience development
Project description
Magic Carpets is a journey inspired platform composed out of 13 partners from the same amount of European countries, created with the common objective of providing support for emerging artists and their international visibility as well as cultural workers for the implementation of audience developing strategies and stimulation of international activities. Through artistic residency programs, workshops, exhibitions, evaluation and monitoring, online platform and extensive communication and branding, the platform is aiming to become an European quality brand for collaboration of contemporary emerging artists and local communities all over Europe and once again show the influence of culture on stimulating intercultural dialogue and understanding.
Project objective
The goals of the platform are: boosting the skills of emerging artists to work 'outside the institution' and researching deeper into the sociocultural context of the host city and communities, increasing the visibility of emerging talents, developing new and deepen existing contacts with various audiences and target groups in many European cities and countries through inclusive cultural programmes.
Gained experience
Duration of emerging artists residencies when working with sensitive groups, shouldn't be shorter than two month (i.e. when working with migrants, there are several barriers to overcome before starting the co-creation, sush as building trust).
Collaboration between artist in residence with local artists can't be planned in advance, for example same time when selecting guest artist, but assist artist in residence to reach adequate local artists according to identified projects' problematics / artistic needs.