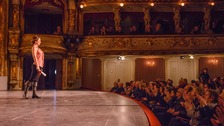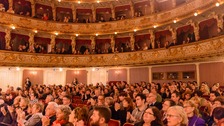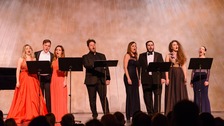 Priorities
- Transnational mobility
- Audience development
- Capacity building: Training and education
Project description
In order to guarantee the future of opera and ballet, the next generation of artists needs to be supported. In times of diminishing public funding, FEDORA has thus established two prizes that are awarded to promising teams of co-producing partners and artists who collaborate on the creation of new opera or ballet co-productions. As part of the presentation of the FEDORA Platform for the Exchange of Young Artists, Croatian National Theater in Zagreb held a concert of the New Stars of the Opera Scene on Sunday, February 25th at 11 am, promoting young artists, which is one of the main goals of FEDORA.
Project objective
Provide support for young European opera and ballet talents and enable broad European audiences to discover and access their art.
Gained experience
Croatian National Theatre in Zagreb presented its participation in the FEDORA Platform and the values of this European initiative, which is encouraging innovation and creativity in opera and ballet in occasion of the concert of the emerging croatian artists on the stage of the theatre. The theatre presented to its local existing and new audiences the Platform's accessibility and its voting and donating system as well as the initiative of the support of the young artists. It was a great opportunity to inform our audience, the media as well as invite young audience to our programme.