Migrant Bodies – Moving Borders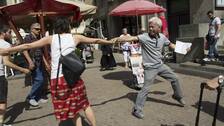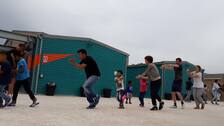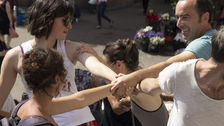 Priorities
- Transnational mobility
- Capacity building: Training and Education
Project description
Migrant Bodies develops a shared international research, focusing on identifying, developing and testing new and relevant actions for the inclusion of refugees and migrants with dance and movement based initiatives. The research brings together dance artists in Italy, Austria, Croatia and France, in dialogue with writers, filmmakers, organizations and associations which assist refugees, educational institutions, universities, members of the partner organizations, experts and citizens. Inclusive dance practices are being conceived and held for migrants and refugees within the communities they live in, enabling project participants to gain new skills and enrich their professional life, embracing new opportunities in working with migrants. Migrants and refugees are invited in dance classes, to events and performances, experiencing being part of a collective, and live a common experience with citizens, in theatres and artistic contexts.
Project objective
The core objective of the project is to promote respect and understanding for diversity, offering EU citizens the opportunity to discover, to learn and to understand the values and cultures of refugees/migrants and rediscover and enriching their own European values.
Gained experience
Through this project we are realizing how within EU countries there are different approaches in working with refugees and migrants through activation of cultural capacities and other cross-sector partnerships within the countries that host the project. We are realizing how much more needs to bed one in Croatia to strengthen the capacity within different sectors and we are discovering and trying to connect to the many insular initiatives already existing and to activate these potential despite the obvious under-capacity within the sectors / however there are wonderful people that make the difference.