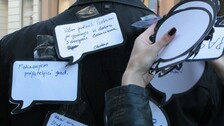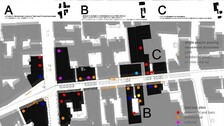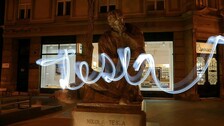 Priorities
- Transnational mobility
- Audience development
- Capacity building: New business model, Training and education
Project description
In Public, In Particular (IPIP) aims to develop and promote participatory art methods and situation specific art among European audiences. The main tools to reach these aims are audience research, public workshops and international street happenings which are carried through by artists and art students in close cooperation with street actors and the public of four European streets.
Each partner has chosen a specific street in their city and will focus on the people, services, history and phenomena of those streets. Small enterprises, public offices, libraries and NGOs located by the selected streets are invited to cooperative workshops in order to plan, implement and estimate situation specific artworks with the artists and art students. This way they provide special knowledge about the streets and contribute to the content of the artworks whilst they also learn about artistic processes and practices and the beneficial possibilities of art.
During IPIP the participating artists and art students are provided with multi-professional workshop periods. Special attention is given to applying inspiring digital marketing methods to promote situation specific art and participatory art for general public and international audiences. Audiences outside the project areas are invited and encouraged to participate in the project activities through social media.
Project objective
Promoting participatory art methods and situation specific art on four European streets.
Gained experience
Large numbers of artists, students and audience enabled us to learn from each other and support each other, as we have different strengths.