LJEVAK – EUROPEA 2017-2018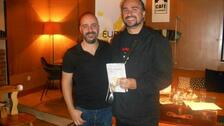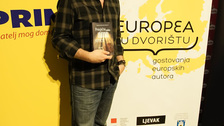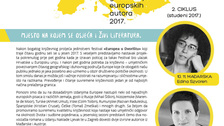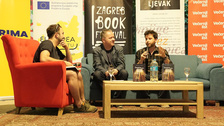 Priorities
- Transnational mobility
- Audience development
Project description
Naklada Ljevak's Creative Europe – Literary translation  project 2017 - 2018 proposes six books to be translated into Croatian  from five different languages , with the  editorial choice of talented and awarded authors  that will be presented   to the Croatian readership for the first time. Four titles are EUPL winners, and all books or their authors have been awarded numerous national  literary prizes: Afonso Cruz,  an awarded Portuguese author, and  his latest novel FLORES; David Machado,  another Portuguese author, with his EUPL winning and widely praised novel INDICE MEDIO DE FELICIDADE  inspired by the  recent financial crisis in Portugal; Edina Szvoren's short stories  (EUPL)      Swedish author Sara Stridsberg and her EUPL awarded novel BECKOMBERGA – ODE TILL MIN FAMILJ;   Jonas Hassen Khemiri, another  Swedish author,  with his multiply awarded book JAG RINGER MINA BRODER; Austrian author Carolina Schutti's and her novel  EINMAL MUS ICH UEBER WEICHES GRAS GELAUFEN SEIN,  also awarded the EUPL.
Project objective
We were concentrated on the cultural and intellectual aspects of the proposed books with the aim of promoting the circulation of the European literary works by introducing to  the Croatian reading public other cultures and thereby helping them learn about common European heritage.
Gained experience
Implementation of the project and the introduction of these books and authors to Croatian reading public have helped us expand our usual target public to some new groups. The direct contact between readers and authors has enabled us to create new interest groups that have become our regular visitors and public. During presentation at the EUROPEA festival the dialogue between authors and public was encouraged, mainly  on literary subjects,  but also  about specific social issues -  such as multiethnicity, racism, discrimination, nationalism, women rights etc.