The Faces Behind the Nose – Promoting Hospital Clowning as a Recognized Genre of Performing Arts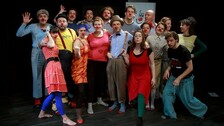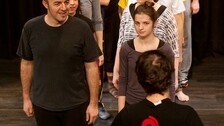 Priorities
- Transnational mobility
- Audience development
- Capacity building: New business model
Project description
During two years, the project "The Faces Behind the Nose – Promoting Hospital Clowning as a Recognized Genre of Performing Arts" delivered high quality training to more than 300 artists from 9 European Union's Member States who work as professional clowndoctors. Throughout the duration of the project, the partners implemented more than 50 national and international workshops with a view to increase the artistic skills of the clowndoctor artists and to invest in their professional development.
Project objective
The goal is the continuation of results for the benefit of the artists involved and of thousands of ill children and other vulnerable groups in Europe. 
Gained experience
As a result of being involved in a project, our experience in communication with wider public has been strengthened, specifically regarding promotion of performing arts in hospitals and other social institutions. Additional experience has been gained in mobility and international cooperation, by virtue of working with partner organisations.