apap – Performing Europe 2020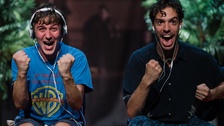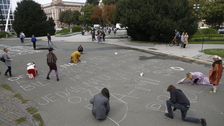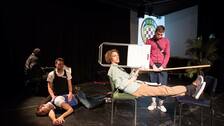 Priorities
- transnational mobility
- audience development
- capacity building: training and education
Project description
apap – advancing performing arts project is an international network of 11 cultural organisations from all over Europe. The apap-network has been established in 2000, since then implementing several programmes with the support of the EU Cultural programs successfully. The current project, apap – performing Europe 2020 is dedicated to strengthen contemporary dance and performing arts in Europe and abroad, including a special "Satellite"-project with "Maqamat/Beit El Raqs" in Lebanon, as well as a strong focus on enlarging audiences and a knowledge-transfer between cultural organisations.
apap artists get free access to our apap Production Studio in Berlin with free accomodation, artistic research, mentoring and performance opportunities
apap partners are committed to present the network artists which offers them longterm support, more stable working conditions and international exposure
apap works strategically to develop new audiences by sharing knowledge and tools for community outreach. Through our tailored "ABC"- project we offer expert advice and strategies to expand the exposure of contemporary performing arts by connecting Performing Arts institutions, creatives and the apap network 
generates a platform for exchange of knowledge, experiences and ideas
by collaborating with Maqamat/Beit El Raqs we work to strengthen our ties to the Middle East 
Project objective
The main goal of the 11 partners is to support the artists in their artistic process and to provide a maximum of facilities (money, space, tehnical resources, know how) to make their projects possible and visible in large European context.
Gained experience
apap-Performing Europe 2020 supports apap project artists on a longterm basis and through various formats (residencies, coproductions, presentations, workshops, apap thematic laboratories that include artists, partners and external experts). At the same time, it collects, exchanges and disseminates knowledge, tools, experiences and good practices in the fields of audience development, cultural management, artists' development and new business models. One of our very valuable programme lines was SC Culture of Change and  established Croatian and international artists' collaboration with Zagreb Academy of Dramatic Art's students and professors on developing joint educational and artist research programs. apap also establishes and strenghtens ties and develops models of sustainable collaboration with organisations and artists from Libanon and wider Middle East region.