ALL STRINGS ATTACHED: PIONEERS OF EUROPEAN PUPPETRY BEHIND THE SCENES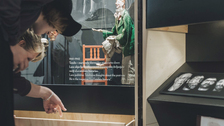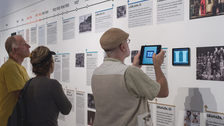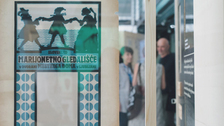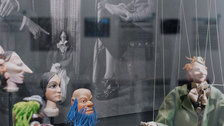 Priorities
- Transnational mobility
- Audience development
Project description
The project was inspired by the Puppetry Pioneers of the European avant-garde period. In the beginning of the 20th century the puppetry scene was revived by a generation of important protagonists and this project gave  a comprehensive view of this era. In order to reach an audience, puppetry was presented through its history, location, cultural stamp, concepts and techniques. The first part of the The project was focused on technical art historical research and preservation, and laid the foundation for the further development of the project. In the second part the essential idea was to construct innovative and creative events, which appealed to a wide cross-section of the general public, offered diverse perspectives and opportunities to enter into dialogue with puppetry, and encourage interconnectivity and innovation. The project  also aimed towards changing prejudiced public perceptions about puppetry. While children form a large part of puppet theatres' audiences worldwide, puppetry is not just for children. It is often undervalued and purpose of this project was  increase the quality, growth and perception of the European puppet theaters.
Project objective
− To enrich common understanding, knowledge and circulation in the field of the performing art of puppetry;
− To preserve, revive, and promote an important part of European tangible and intangible puppetry heritage;
− To build audience with integrated approach and contemporary technology;
− To distribute puppetry heritage and provide online accessibility;
− To improve awareness of the need to protect puppetry heritage
Gained experience
The project had multiple experiences for us. In the first place we can talk about  experience related to the implementation of the project . As a partner we learned a  lot about the Creative Europe in  the administrative, financial and organizational sense from project leaders and other partners. Other experiences were related to the positive effects of presenting our institution in Europe. We made connections  with theaters, cities and festivals through EU which has remained permanent.