STORE THE FUTURE - Artists, memoirs and civil rights for Europe in third Millennium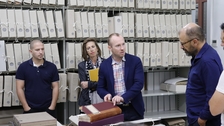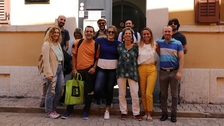 Priorities
- Transnational mobility
- Audience development
Project description
The project aims at bringing events from the late 60s and 70s to theatrical boards. The screenplay of the performance will be based on the personal stories of the witnesses of these events, and the overall spirit of the time will be enhanced by the music of that time and a few movie clips.
Project objective
Passing on to new generations (and, more generally, to the sectors of the public that are difficult to reach) the cultural heritage preserved by organisations that work on collecting and storing self-stories (and, more generally, from documentary archives) through the progressive production and distribution of new original artistic products.
Gained experience
The way of communicating with people of different professional profiles and from different language speaking areas in order to achieve successful co-operation and the desired goal.